At Balducci Builders, Inc. your complete satisfaction is our ultimate goal. We strive to make the buying process an enjoyable experience. George Mason Mortgage is an expert in all areas of the mortgage lending process, including financing for custom home builders.

For outstanding value and service in the mortgage lending process, turn to George Mason Mortgage. George Mason Mortgage offers expertise in every area of the mortgage lending process with the highest standards in customer satisfaction. The company was founded in 1980 with locations throughout the Virginia, Maryland, and Washington D.C. areas. George Mason Mortgage simplifies the mortgage lending process by controlling the entire lending process, from initial application to loan delivery. They have been recently recognized by Mortgage Executive Magazine as one of the top 100 lenders in the country. Afraid that you might have credit issues? George Mason Mortgage is here to help you out. Ready to fill out an application? Click here to apply online.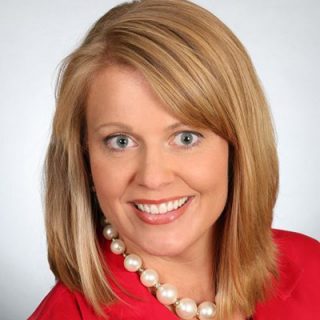 Allison Davis
Mortgage Loan Officer
George Mason Mortgage, LLC
NMLC #222187
---
Allison Davis is a Virginia native who has called Bridgewater, Blacksburg and now Mechanicsville, Home. Allison loves the Hanover community where she lives with her husband and two children.  She has 14 years invested in the financial services industry ranging from retail banking to residential mortgage lending; processing to operations; origination to sales management. Allison's experience and tireless work ethic will benefit you throughout the mortgage process from your application to meeting you at the closing table. Her affiliation with George Mason Mortgage as a Mortgage Loan Officer allows her to provide outstanding service to every client!

Reach Allison Davis on:
804-200-5813 p
804-218-1002 c
As a first time home buyer, I had endless questions about the home buying process, the different types of loans and what the best fit was for my situation. Allison was very patient and always accessible when I had a question. She ran numerous quotes so that I could get a good feel for what I could comfortably afford with the different loan options. In order to be prepared for the closing, I wanted to have all the documents to review in advance. Since I was out of town, Allison and her team overnighted a copy of all the documents so I could review them on my way home without staring at a screen. That way when I went to closing, I felt confident and knowledgeable. Allison and her team were great to work with and always kept me up to date throughout the mortgage process.

– Jullie R.